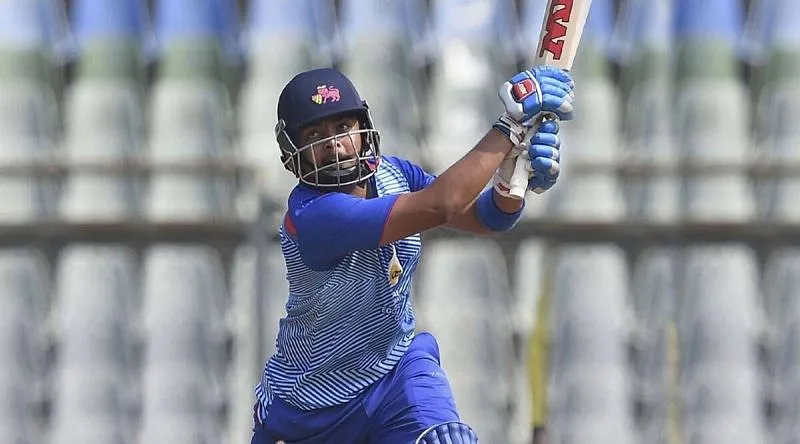 Vijay Hazare Trophy 2021 Live Score: Mumbai qualify for Vijay Hazare Trophy quarter-finals
Vijay Hazare Trophy 2021 Live Score: Mumbai qualify for Vijay Hazare Trophy quarter-finals
March 16, 2021  Authorbaji188
The Vijay Hazare Trophy's group stage concluded on Monday, with teams finding their quarter-final fate.

As Elite group champions, Gujarat, Andhra Pradesh, Karnataka, Mumbai, and Saurashtra qualified for the Vijay Hazare Trophy final eight. Andhra Pradesh was one of four teams to finish with 12 points in Elite Group B, but their superior net run-rate (0.732) helped them beat Tamil Nadu, Jharkhand, and Madhya Pradesh.

Uttar Pradesh and Kerala joined the quintet in the final eight, as the two teams finished with the most points and the best net run rate among all Elite Group teams.

The game-winner between Delhi and Uttarakhand to complete the last eight lineups is still up for grabs in the Vijay Hazare Trophy quarter-final. Due to a higher net run rate, Uttarakhand edged Assam to qualify for the pre-quarterfinals.

The table-toppers from each Elite group advanced to the quarter-finals of this year's Vijay Hazare Trophy.

Gujarat won Elite Group A with 20 points, making them one of only two Elite group teams undefeated this season in the Vijay Hazare Trophy.

Gujarat was joined by Andhra Pradesh (12 points) and Karnataka (16 points) from Elite Group B and C. With 20 points, Mumbai, the Elite Group D champions, is the other unbeaten team in the pool.

Due to their superior net run rate, Uttar Pradesh and Kerala advanced as the teams with the most points (16 each) out of all the Vijay Hazare Trophy teams (NRR). Baroda narrowly missed out because their NRR of 0.399 was slightly lower than Delhi's (0.507)

After Delhi, who finished second in Elite Group D, takes on Plate Group table-toppers Uttarakhand, the final quarter-final spot in this season's Vijay Hazare Trophy will be determined. Even though Delhi is the favourite, Uttarakhand has yet to lose a game this season.